Now you don't have to turn borrowers away that don't fit agency guidelines. Our SmartCondo product allows up to 2 non-warrantable features (except on FL new construction). Up to $2.5M loan amounts on condos with 45% DTI permitted!
Compare Standard Warrantable Condo Loans to Our SmartCondo Product!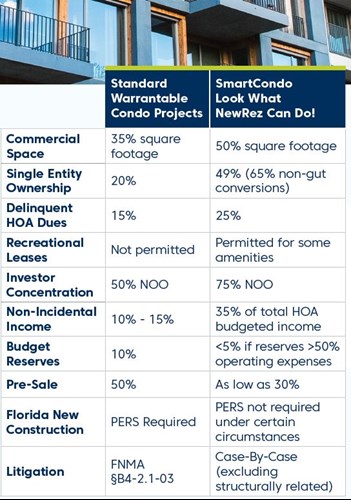 All loans secured by condos must be reviewed by the NewRez Project Review team prior to approval. A full project review is required. All requests for condominium review should be emailed to projectreview@newrez.com.