Newrez is pleased to announce the addition of SOFR ARMs and Interest Only ARMs to the Non-QM Smart Series products. This addition is part of our continuing efforts to provide competitive, non-agency financing options to our customers.

Effective Date
Effective Friday, July 23, 2021
ARM Information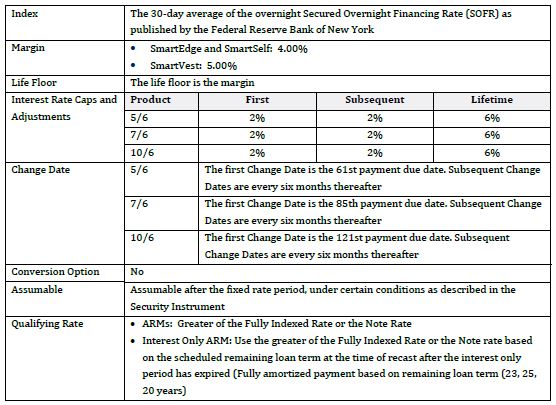 Ineligible States

The following state is ineligible for SmartVest ARMs:
• Pennsylvania 1-2 units with loan amounts less than $263,975

Please reference the Smart Series Product Profiles and Smart Guide in the NewRez Lending Library for the changes outlined in this announcement and complete details for the product.