The Jumbo Series F product profile has been updated with changes made to align with the investor's requirements.
Summary
The Eligibility Matrices changes are effective with new applications or locks on or after June 14, 2019, and all other changes are effective immediately.
updates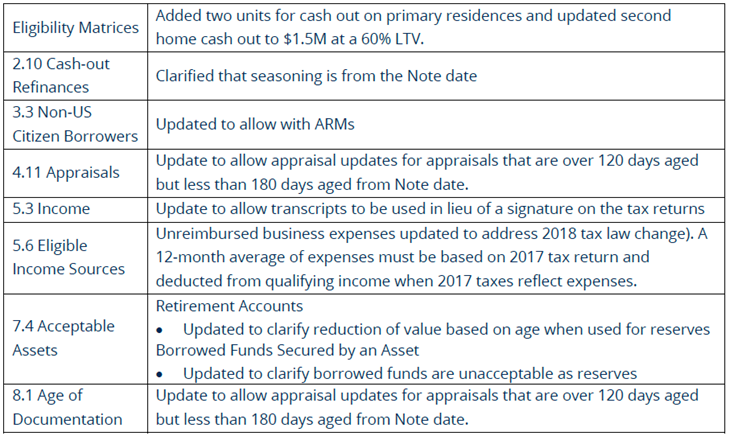 Please reference the Product Profiles page for full details of the changes outlined in this announcement.